Welcome to Barton Creek

Prestigious country club living in exquisite neighborhoods surrounded by wooded rolling hills
Barton Creek is an exclusive neighborhood set within 5.4 square miles of valley surrounded by beautiful wooded Hill Country—boasting a country club-style of living that is nothing short of exceptional. Known for its famed Omni Barton Creek Resort and Club, along with a variety of world-class amenities, Barton Creek is tucked within the heart of one of the most picturesque regions of Austin. Some of the best private schools in Austin can be found in the area, which makes it appealing to families seeking the highest-quality education for their children. Barton Creek is also ranked as one of the top 10 places in Texas to retire.

Just a mere 10 miles away from Austin, Barton Creek is a convenient location for parents who commute to work but prefer to raise their children away from the hustle and bustle of the big city. Set within the epicenter of lush greenery that composes one of Austin's largest protected greenbelts are four world-class golf courses, an abundance of tennis courts, swimming centers, and an array of fine dining establishments that serve as the pinnacle of luxury living in Barton Creek. Styles of architecture combine elements of luxury with leisurely comforts—ranging from elegant collections of Hill Country modern garden homes, Craftsman-style mansions, exquisite Mediterranean-style villas, to custom-built estates influenced by the Italian Renaissance and Spanish Revival periods.
What to Love
Exclusive neighborhoods surrounded by wooded hills
Ideal location for professionals who commute
Private, safe, family-friendly, and top-tier educational system
Access to world-class country club amenities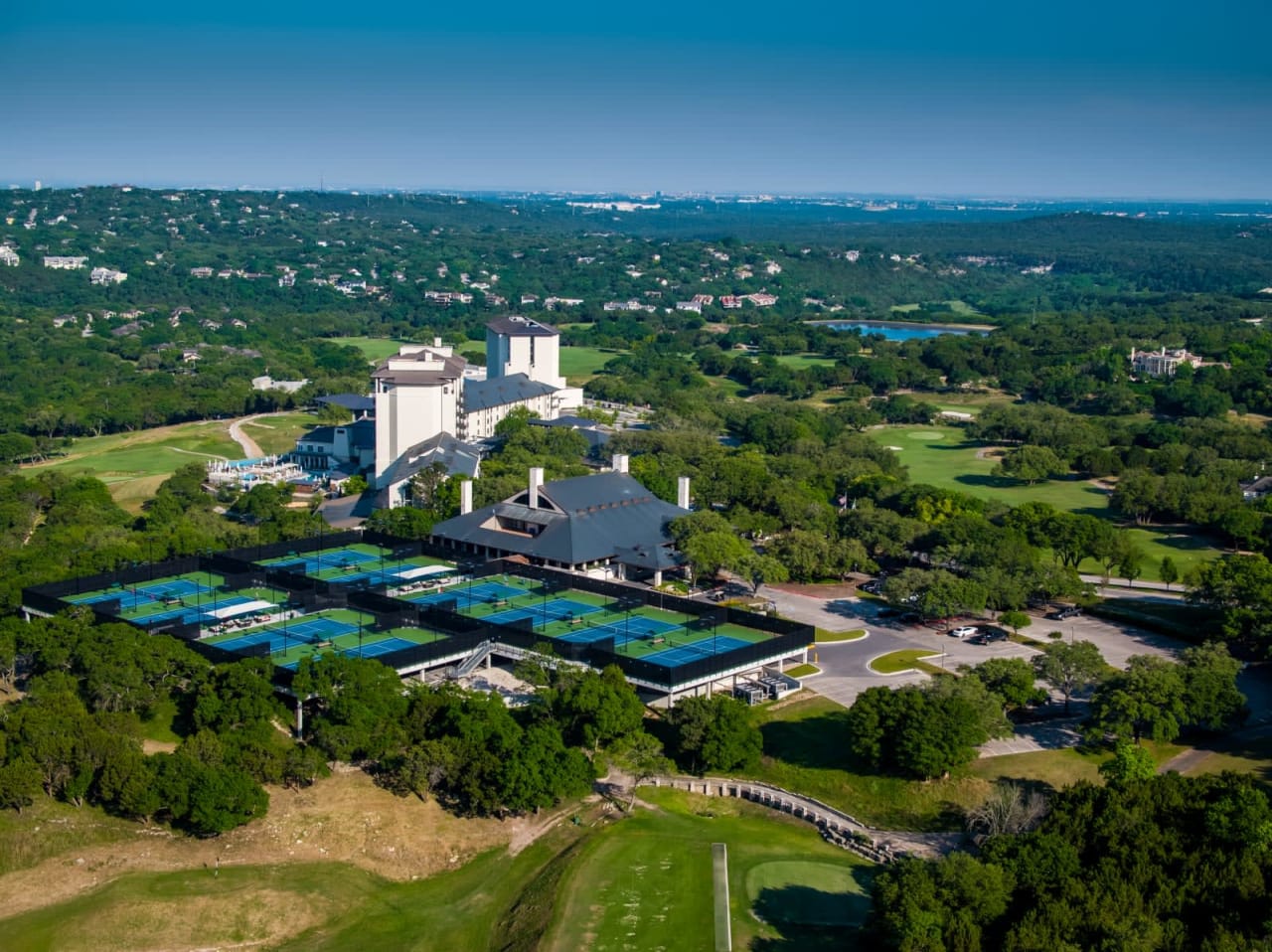 ​People & Lifestyle
One of the most sought-after places to raise a family in a suburban setting, while maintaining easy access to Downtown Austin, Barton Creek residents are primarily families with children and working professionals as well as retirees enjoying the well-earned luxury and leisure of their golden years. The prestige of this neighborhood makes it a tightly-knit, welcoming, and interconnected small community. It's not uncommon to find oneself among like-minded golf enthusiasts, as the four distinct championship courses in Barton Creek were designed by PGA legends—Tom Fazio, Ben Crenshaw, and Arnold Palmer.
Dining, Shopping & Entertainment
is the city's largest indoor shopping and entertainment center, featuring over 180 specialty shops and delectable dining options set within a vibrant, sleek, and contemporary atmosphere. The Square's DWELL by Circuit of the Americas features a community gathering space with lounge seating areas, televisions, workspaces, and electronics charging stations—making it a dynamic place to rest, socialize, and work as well as shop.
Texas-sized portions of the finest prime steaks, chops, seafood, and sides within a woodsy ambiance and cozy atmosphere is what you can expect at . This restaurant is built upon a reputation of being a best-in-class steakhouse experience—boasting a large selection of 300 to 500 diverse and world-class wines to enjoy.
is located in the famed . This signature restaurant offers healthy and vibrant dining options rooted in quality ingredients and the freshest in seafood and grass-fed beef. Its elegant dining room overlooks the beautiful landscape of the Hill Country.
For over 40 years, The County Line has become legendary for its award-winning, slow-smoked BBQ. location provides an ideal atmosphere to enjoy the soul comforting food of County Line—set in an old lake lodge right on Bull Creek just off Lake Austin, with a spectacular redwood deck that overlooks the water's edge.
Things to Do
is a 4,000-acre retreat where one can enjoy the penultimate of getaway experiences. Secluded within the heart of Barton Creek, this resort and spa offers the ultimate retreat from the daily grind—with an ample selection of massage, beauty, and wellness therapy options to choose from at the signature Mokara Spa, four expansive pools, four championship-level golf courses, a 33,000-square-foot fitness center, and seven signature restaurants for a variety of fine dining experiences.
Barton Creek is an unparalleled golfer's paradise. Recognized as one of the best golf resorts in the Southwest by GOLF Magazine, the area's championship-level courses are designed around the tranquility of Barton Creek's scenic setting. Designed by legendary golf designer Tom Fazio, is a par-72 course lined with scenic views. Also designed by this golf legend, offers a challenging but fair layout that is rewarding to both beginners and avid golfers alike. is a lush, wide sweeping fairway designed to challenge golfers with its approach to large, well-contoured greens.
is a popular summertime spot for hiking, swimming, mountain biking, rock climbing, and bird watching. With multiple access points along the creek, the greenbelt contains 12.69 miles of gorgeous trails, with the main trail spanning approximately seven miles. Sheer limestone cliff walls, dense lush greens, abundant wildlife, and several areas for swimming make this greenbelt a treasure for outdoor enthusiasts to visit.
Members of the elite have access to unrivaled private club amenities—from SportsMaster Premium Hard Courts tennis courts, award-winning golf courses, private member's only dining and social events, weekly family activities, access to the private heated club pool, to seasonal family-friendly events.
Schools
The area is known for its host of well-respected private academies.
Highlights include:
St. Gabriel's Academy, Private, PK-8
St. Michael's Academy, Private, 9-12
Regents School of Austin, Private, K-12