Welcome to Travis Heights

Thriving, hip, urban community of cultural diversity nestled in an affluent, historic neighborhood
The urban, hip neighborhood of Travis Heights, Texas is one of the most sought-after residential areas of luxury real estate close to the bustling South Congress (SoCo) scene. Charming and eclectic 1920s-era homes line winding streets shrouded in the alluring mystery of ancient oak trees that silently watch over the area. Travis Heights was once considered a south-of-the-river neighborhood "out in the country" but, as Austin grew around it, it has evolved into one of the most trendy, lively towns that encompass the "Keep Austin Weird" vibe—with vibrant music, art, festival, shopping, and dining scenes that call the area home.

Travis Heights resides within the coveted 78704 zip code, just a few miles away from the heart of Downtown Austin. It's a highly walkable town, though it's also serviced by the MoPac Expressway and several major highways along with an extensive public transportation system—making Travis Heights one of the best locations in Austin to own property. Like its residents, the eclectic mix of architectural styles that dwell among its tree-lined streets blends old and new, traditional and contemporary—with elegant, historic Craftsman and farmhouse-style homes beautifully co-existing alongside grand mini-estates and sleek, modern condos.
What to Love

Hip, urban neighborhoods with historical charm
Eclectic, diverse, and progressive community
Coveted location in the Austin Metro Area
Eclectic and vibrant arts and culture sceney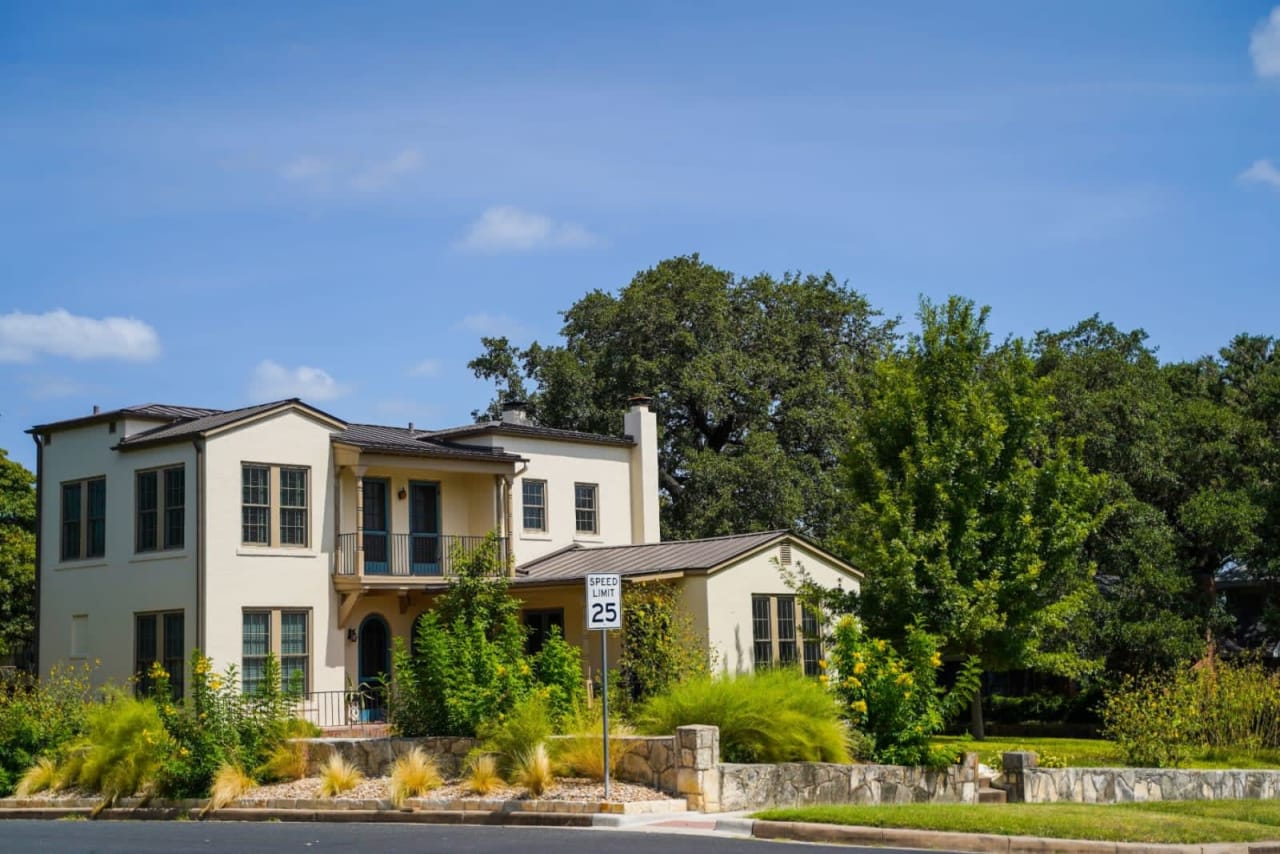 People & Lifestyle

From the young to old, from happily single professionals to growing families, the vibrant mix of people who call Travis Heights home are as hip, lively, and cool as the town itself. Residents enjoy an affluent "something for everyone" lifestyle—a unique and tasteful characteristic woven into the fabric of Travis Heights. From the neighborhood's diverse range of homes to arguably the best shopping and fine dining selections in Austin along South Congress Avenue, in addition to a thriving nightlife scene and a wealth of outdoor recreation opportunities, living in Travis Heights literally puts the world at one's fingertips.
Dining, Entertainment & Shopping

brings the best of quintessential New York-style thin-crust pizza right to Austin's doorstep. Located along South Congress Avenue, this restaurant has become somewhat of an infatuation with Travis Heights residents—though Home Slice has become an iconic Austin landmark, you can taste the heart of the venue's scrappy local mom-and-pop pizzeria roots in every bite.

draws plenty of foot traffic from Travis Heights to its vibrant stretch of trendy boutiques, live music venues, and hip Austin-original eateries—because SoCo is literally within walking distance from this prestigious neighborhood:

SoCo's dining scene is not for the faint of heart, as there are so many options to choose from. For dessert, however, ' famous walk-up stand is a must-stop.


SoCo's music and entertainment scene is a veritable choose-your-own-adventure. Two of the best to visit are The Continental Club, a mecca for roots, rockabilly, country, and swing music, and Ego's, a relaxed and cozy bar where karaoke legends are born.


is when businesses along South Congress Avenue come together to celebrate the essence of Austin through local music, art, and culture on the first Thursday of every month—with a buzzing, high-energy block party that pours out of every door.

in SoCo is a literal "all things to all people" type of restaurant that's open around-the-clock. Whether you're ordering pancakes for a family breakfast, a vegetable plate in the middle of the workday, or binging on one of seven burgers to choose from after a night on the town—Magnolia's menu is huge, fresh, and consistently tasty.

is a trendsetting café in the SoCo area best known for its delicious daily brunch selection—and for making a killer Bloody Mary. This restaurant also boasts an excellent lunch and dinner menu. Set within a retro-modern dining room, South Congress Cafe is as equally a great spot for a romantic dinner as it is a fantastic place to stop for a bit during one of SoCo's many street festivals.
Things to Do

boasts a good-sized, free-admission swimming pool—complete with lanes and a divable deep end, with gorgeous trees to provide natural shade and plenty of open space for little ones to run around in. Connected to Big Stacy by Blunn Creek Greenbelt, is ironically much larger than its big sister—with 6-acres of woodsy space offering kid-friendly features, from a wading pool to a playground and picnic areas.

Across the street from St. Edward's University, is a 40-acre wild and natural space with looped trails that wind around hilly overlooks for hiking enthusiasts. Larger and more rugged than the terrain of other South Austin preserves, hiking this preserve feels like stepping into another world.

The is an annual music festival held in Zilker Park—it's one of the most celebrated music festivals in the country. ACL Festival boasts one of the most diverse lineups of acts each year, with over 125 performances set across the festival's eight stages over the course of two weekends.

As equally renowned as ACL is the South by (SXSW). This week-long festival plays host to performers and legendary artists from around the world, as well as showcases the next wave of musical talent—drawing industry professionals and music lovers alike to fan over the 2,000 performers that grace the SXSW stages each year.
Schools

Close to St. Edward's University, Travis Heights is zoned within the Austin Independent School District.

Highlights include:

Hip, urban neighborhoods with historical charm
Eclectic, diverse, and progressive community
Coveted location in the Austin Metro Area
Eclectic and vibrant arts and culture sceney